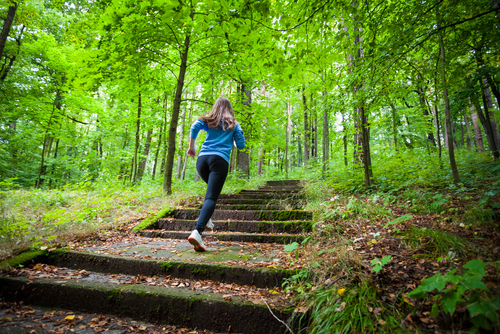 The time to focus on our health & wellbeing has never been more important than now.
Why?
Many of us are struggling with poor energy, increased anxiety, high stress levels and worried if our immune system is optimal.  We are not able to access many of our support services, as we navigate through this extremely difficult time.
Although our clinic is open, we know that distance and/or social distancing may keep you away. We also know how important a balanced system is and we want to be able to continue to support you.  So, in addition to our  telehealth consultations that provide support with herbs, supplements, phototherapy, as well as lifestyle tips and advice to maintain or improve your health, we are running a 5-Day Meridian Reset.
And the 5-Day Meridian Reset "Feel Good Boost" can be done at home!
The reset uses phototherapy in order to SIMPLY, GENTLY, AND EFFECTIVELY boost energy and immunity as well as decrease anxiety and stress, and keep you healthy and balanced.
I just finished a 5 day reset and feel much calmer, more focused and ready to face some anxieties I have been letting get in my head.
What is Phototherapy? 
Phototherapy patches harness the healing power of light. By reflecting infrared light from your own body, they are able to induce biochemical changes, just like SUNLIGHT triggers the body to make vitamin D.
These changes have the ability to support your body's to natural healing mechanism.  Some of the amazing benefits include:
reduced pain and inflammation, better sleep, more energy and clearer thinking.
Because the patches are non-transdermal, meaning nothing chemically enters the body, they are safe for almost everyone to use.
Here is some of our feedback from other people that have done the 5-Day Meridian Reset:
""I feel amazing today! So much energy, not even feeling like I'll need a nap (when my toddler naps). Which is rare." 
~Sara
" might need to patch indefinitely..I've thoroughly enjoyed this program..definitely feel a whole lot better..not only has this reset my body..but reset my thought process..have started exercising again and making healthier eating choices..I've generally changed my whole way of thinking.. I thank you so much for this journey..look forward to doing this again in the future..can't wait to have a coffee." 
~Sonya.
"I got the best sleep ever on the reset! The difference in my sleep quality was huge." ~ Jacklyn
Who is the Reset for?
It's for everyone including kids, but it's especially helpful for those experiencing:
Frequent illness
Fatigue
Weight gain
Brain fog
High stress
Anxiety
Depression
Pain
Digestive Issues
What is a Meridian Reset?
We feel our best when our circulation is flowing freely in our meridians or acupuncture pathways. If we're sick, tired, moody, and/or in pain, it's because we have a blockage somewhere.
This 5-Day Meridian Reset uses light therapy patches at home to activate the acupuncture channels and restore proper communication.
It's super quick, easy and effective. You simply place the patches on different acupuncture points each day to rebalance the body. It only takes 1-2 minutes a day to apply your patches and you're all set.
How to Participate
All you need to do is preorder a special patch kit to participate at home starting on June 15, 2020. The kit includes all the patches necessary to do the 5-Day Reset for one person.
The kits are regularly $125, but, if you preorder now, you can get your kit for $100 plus $5 shipping & handling. You must order by June 1, 2020 to access this special pricing and so you can get your kit on time.  Includes 5 sets of energy enhancer patches, 5 Aeon patches, 5 Glutathione patches and 5 Carnosine patches.
>>>You an Preorder Your Kit & Save $25 today by contacting:
Joslynn Adams L.Ac – joslynn.adams@gmail.com  (224) 252-0905
You can also pick up the kits directly from the clinic for those of you who are local to the area.
Once you've preordered your kit, I'll email you pre-instructions on how to do the 5-Day Meridian Reset at home.
Then, starting June 15, 2020, I'll email daily and teach you how to apply the patches for the Reset. In addition, you'll be invited to a Facebook group with directions, inspiration, and support.
This reset is great to do with friends and family. Please forward this email to anyone and everyone you think might enjoy doing the reset with you! 
Let me know if you have any questions, and if I can do anything to help you during this time!
Wishing you Wellness!